Free Online Training • Multiple Times Available
The 5 Practices of Outstanding Nonprofit Leaders
While 2020 and 2021 were about survival, 2022 is about growth, hope, and new opportunities. Here are 5 important lessons all staff and board leaders should immediately put into practice to build resiliency, strengthen your org for the future, and become the best leader you can be.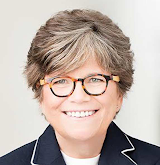 Joan Garry – Author, Strategic Advisor, & Founder, Nonprofit Leadership Lab
It's time to lead with more intention.
© 2022 Nonprofit Leadership Lab, LLC