Free Online Training • Multiple Times Available
The 5 Practices of Outstanding Nonprofit Leaders
You're a nonprofit leader who does whatever it takes for your organization to thrive.
But you also know that's not sustainable. So now what?
Here are 5 important lessons all staff and board leaders should immediately put into practice to build resiliency, strengthen your org for the future, create better work-life balance and become the best leader you can be.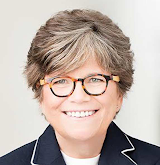 Joan Garry – Author, Strategic Advisor, & Founder, Nonprofit Leadership Lab
It's time to lead with more intention.
© 2023 Nonprofit Leadership Lab, LLC