Free Workshop • Multiple Times Available
How to Overcome a Dysfunctional Board
You can't have a thriving nonprofit without a high-performing board!
But you CAN fix a low-performing board. And it won't even take that long.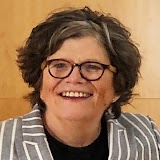 Joan Garry – Author, Strategic Advisor, & Founder, Nonprofit Leadership Lab
Plus Bonus Resources!
All attendees will receive a board attributes checklist and a board composition matrix spreadsheet, each designed to help you implement what you'll learn during the workshop.
The "No More Dysfunctional Boards" Workshop
(It's FREE!)
I will show you how to design your ideal board from start to finish. Unlock the key to building a board with the right mix of skills, experiences, and attributes. A board you can lead with to help you make richer, smarter decisions and increase your org's overall impact.
Discover why there is no way for your org to thrive without a strong board and the key reasons why most nonprofit boards actually are at least somewhat dysfunctional.
Learn exactly what a high-functioning board looks like so you have a model for what you are trying to achieve and you can make sure you've got the right people on the right seats on the bus as you work towards your mission.
Walk through my simple 3-step process to help you build the nonprofit board of your dreams. Go from bashing your board to working beside a high-functioning board in a matter of months!
Assess the health and effectiveness of your existing board with the bonus Board Attributes Checklist.
Design your board with intention and find out where your gaps are with the bonus Board Composition Matrix Spreadsheet.
Take your board from messy to thriving so you don't have to go it alone. Save your seat to learn why a high-functioning board is a game-changer for your small nonprofit.
© 2022 Nonprofit Leadership Lab, LLC