Join the Nonprofit Leadership Lab
Training, Support, Resources, Inspiration, Connection
✔️ Raise more money, build an effective and engaged board, and grow your army of supporters to act as ambassadors and volunteers…
✔️ Invest in yourself and become a better and more capable leader…
✔️ Bring more balance to your life, even if it feels like that's currently impossible…
This is the promise of the Nonprofit Leadership Lab.
Click the Play Button for a short intro to the Lab
Designed for Leaders of Small and Medium Nonprofits
An Executive Director
You'll do whatever it takes for those you serve, even if it means sacrificing your pay… your free time… your relationships… even your health.
A Senior Staffer
You're concerned that your organization might not be focused on what will get you to the next level.
A Founder
You've gotten your nonprofit off to a good start but you know you could have a much bigger impact and would just love a clear path.
A Board Leader
You care deeply about your cause and passionately want to help your organization become sustainable for the long haul.
When you became a nonprofit leader, you became a superhero.
Are you ready to have a bigger impact?
We can teach you how.
"Nonprofit leaders weren't getting enough help. At least not affordable help."
Hi, I'm Joan Garry
I'm the founder of the Nonprofit Leadership Lab. I've been an Executive Director and a board leader.
So I've stood in your shoes.
I know the work is energizing and important. It should feel like a joy and a privilege.
But I also know that it's the hardest work there is. That many days you feel like you're running on fumes. That these jobs can be lonely.
Well you are no longer alone.
We help you. We celebrate you. We care deeply.
We created the Nonprofit Leadership Lab for you. Here in the Lab you'll find…

A supportive and inspirational community of kind, generous kindred spirits…

Training and resources that will immediately up your leadership game and take your org to a new level…

The support and guidance you need to help your nonprofit truly thrive, even in challenging times…
---
Inside the Nonprofit Leadership Lab
We focus on 5 KEY CONCEPTS
---
Everything we teach in the Lab is touched by some aspect of these concepts. And they help explain so much of what makes nonprofit leadership special and unique. 
Nonprofits Are Messy
Why? It comes down to two specific elements – passion and power.
The off-the-charts level of passion we have for our missions makes everything feel urgent all of the time. When emotions run high, things can get messy.
Then there's the unique power dynamics. People join your cause to have a real voice.
So nonprofits are messy because they're built that way. The goal isn't to clean up the mess – it's to learn how to thrive within it.
Leadership Is Shared
A thriving nonprofit operates like a twin-engine jet. A partnership between two entities – board and staff – each functioning and working together.
After all, you cannot have a thriving nonprofit without a highly functioning board.
ED's must build real relationships with their board chairs.
Trust. Thought partnership. Like co-pilots in the cockpit.
A phrase you'll hear a lot around here.
Storytelling Is Key
Read any book about great leaders and you'll find the words "great communicator."
At a thriving nonprofit you will always find a culture of storytelling.
A compelling story told by a credible messenger brings you new stakeholders and builds your "army of the engaged." Your grant applications are stronger. Your website is more compelling. Your media pitch is first rate.
A story well told serves as an invitation. A critical one.
You Can't Do It All
This one can be tough. Nonprofit leaders usually stink at prioritizing.
They act like jugglers, thinking the object of the game is to keep juggling while folks throw balls at them. But you know what happens then?
Dropped balls. And eventually, burnout.
Intentionality is crucial everywhere. The program work. Hiring, Bringing on new board members. Being clear about roles. Having smart and effective meeting agendas. Avoid 'bright shiny object syndrome.'
Leading and managing with intention is key to high impact and can not only keep you from running out of gas but can in fact refuel you. Energize you.
After all, nonprofit work is a marathon and not a sprint.
You Can't Do It Alone
The work is bigger than you. Bigger than your organization. And so you have to take care of yourself, consistently grow as a leader, and build a leadership pipeline.
You owe it to the cause, the people impacted by your work and to the folks on whose shoulders you stand to grab that baton tightly.
To look for leadership attributes in your organization, to develop a succession plan with intention, to build a diverse board with members who really understand just how important their roles are and who make good faith efforts to fulfill their responsibilities.
And the weight and importance of your role demand that you take good care of yourself, find joy, become part of a community, and strive for continuous improvement.
The Nonprofit Leadership Lab can help your organization thrive.
Since 2017, the Lab has helped more than 20,000 nonprofits dramatically increase their impact while allowing their leaders more time for lives outside of work.
The Nonprofit Leadership Lab is a supportive, collaborative, affirmative and resourceful space that will assist in your personal and organizational development. There is a plethora of resources and a community of people ready and willing to offer guidance and advice as you face challenges, celebrate with you on your wins, and inspire you to do the work of fulfilling the mission of your organization.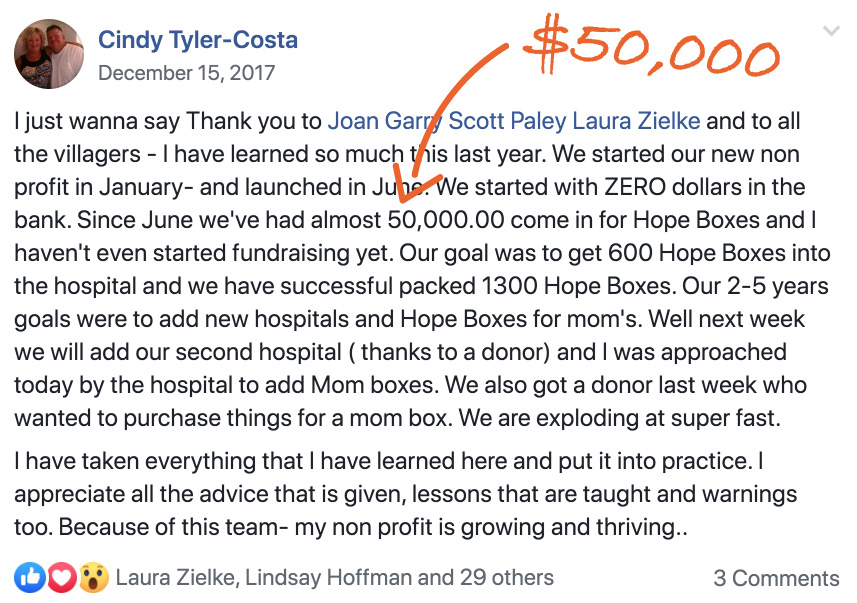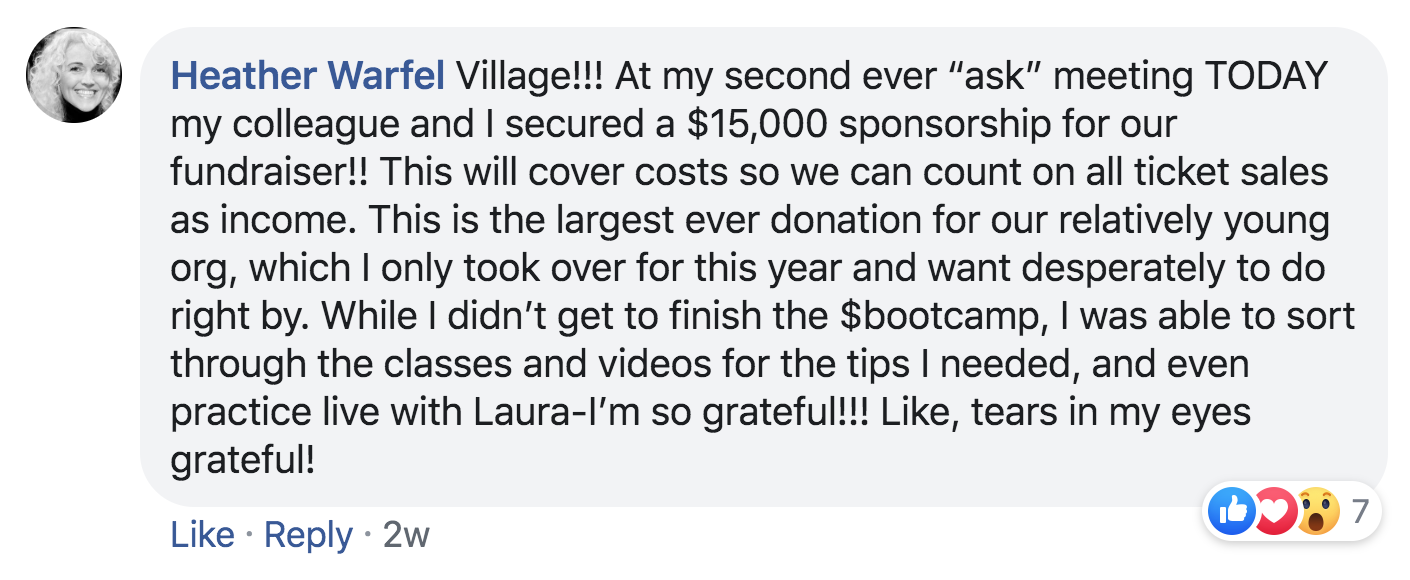 There's so much wisdom right there at your fingertips. You can post a question and within minutes other Lab members chime in with their knowledge. I know I have avoided some major mistakes being a first time Executive Director because I am part of this Lab. 
I feel like I have a personal mentor right by my side
, teaching me the tricks of the trade. The classes in the Lab have been a game changer.
So what is the Nonprofit Leadership Lab?
The Nonprofit Leadership Lab is the world's most effective and supportive online training, support, and community platform for board and staff leaders of smaller nonprofits.
That Lab allows me and my team to become your teachers, your mentors, your guides.
Most importantly, the Lab provides the support, the accountability, the shot in the arm, the "high fives" celebrating each other's accomplishments that we all need. It helps to remind you that working in the nonprofit sector is a joy!
That you fight to protect the rights of immigrants or LGBTQ people. That you find shelter for the homeless. That you work to find the cure to a life-threatening disease. That you provide access to education for at-risk populations or fight against human trafficking. To know the difference you get to make, again and again, in people's lives.
---
Outstanding Trainings & Time Saving Resources
---
Lab members receive outstanding professional development and masterclass training from our team, including more than 40 experts in fields like fundraising, board development, marketing, team building, leadership, finance, and more.
Also, nonprofit leaders are BUSY! So it doesn't help to have to reinvent the wheel.
Lab members save valuable time with downloadable checklists, templates, Quick Wins, Book Summaries, and the most comprehensive searchable database of nonprofit questions and answers available anywhere.
Raise More Money
Gain capacity and financial stability from a more diverse pool of funds.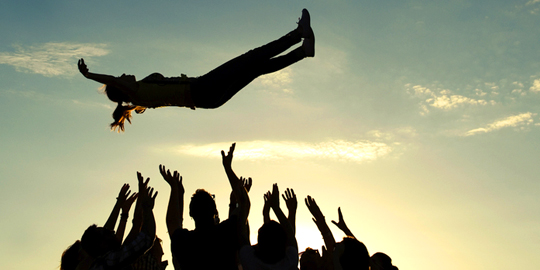 Build a 5-Star Board
Engaged, effective, motivated, and fully understanding their roles and responsibilities.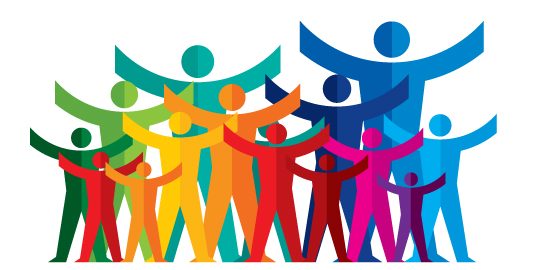 Attract More Supporters
Grow your pool of donors, volunteers, and others who will help spread your mission.
Become a Workplace of Choice
Grow and lead an amazing and inspired staff that works hand-in-hand with the board.
Grow As a Leader
Learn the key attributes of great leadership and how to create a smart strategic plan.
Live a More Balanced Life
Prioritize self-care and stop feeling compelled to do whatever it takes ALL. THE. TIME.
I was looking for mentorship and to learn from other leaders. I, myself, did not 'grow up' in the nonprofit arena. One of the best results I've gotten [from the Lab] is I've gone from a board of four members to a board of twelve, fully engaged. Our work has gone off the charts!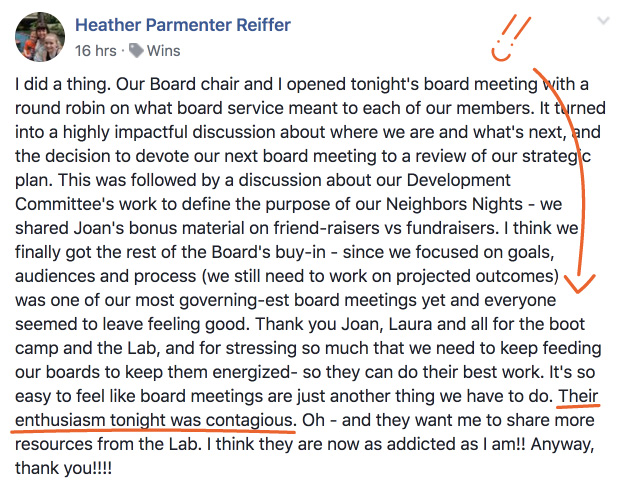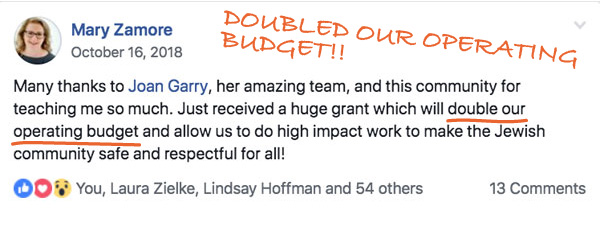 I came across the Nonprofit Leadership Lab and jumped at the opportunity. Smartest thing I ever did. Read through the resources, listened to the Q&A live sessions, asked questions, 
learned how to build a board, how to fundraise.
 I actually serve on seven nonprofit boards. Oh, it's a whole new ballgame and I'm so grateful for what I discovered in the Leadership Lab.

Welcome to Your New Village!
It can be awfully lonely at the top. Especially when you lead a small nonprofit and so much falls on your shoulders every single day.
Nonprofit leaders need a place where they can feel connected to others going through all the same challenges. A place where they can learn from each others' successes and failures. Get inspired during a particularly tough day.
When you join the Lab, you enter a community of thousands of your nonprofit peers. Like-minded superheroes who lean on and support each other.
The importance of being able to network with a truly diverse community of peers available to you 24/7 cannot be overstated, especially now that so many are working remotely.
Many join for the amazing content. But they stay for our remarkable community.
Twice a year, Lab members have the opportunity to go deeper and accomplish more in a shorter time period than they might have thought possible.
"A lot more grants started coming in after I had our program manager participate in Lindsay's grant writing bootcamp… We have tripled our budget since I started the lab and went from less than 3 months reserves to a year of reserves! YOU and the village have been a HUGE part of that success!"
Boot camps are expert-guided intensives lasting approximately eight weeks and include pep talks, weekly homework, watch parties, live feedback sessions, and private small group activities.
Boot camps are included for all members at no extra charge and participants who complete a boot camp receive a Certificate of Completion. In some cases, CFRE credit is even available!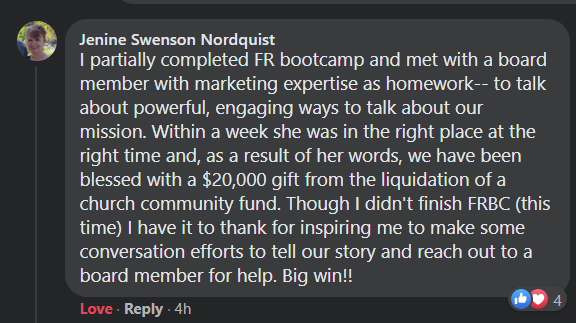 Payment methods accepted
Get in touch with us if you have any questions!
Did my first direct ask from a donor and received a $30,000 donation thanks to Masterclass: The Perfect Fundraising Lunch (with Joan Garry)!
MONTHLY PLAN
$49 / month / person
Pay Monthly – Cancel Any Time
---
Access to ALL Trainings and Resources
---
Membership in the Village (our amazing community!)
---
All Workshops and Bootcamps
(at No Extra Cost)
---
Live Q&As with our experts (including Joan Garry)
ANNUAL PLAN
$490 / year / person
Like Two Months FREE!
---
Access to ALL Trainings and Resources
---
Membership in the Village (our amazing community!)
---
All Workshops and Bootcamps
(at No Extra Cost)
---
Live Q&As with our experts (including Joan Garry)
Save With an Organizational Plan!
Perfect for organizations that want to sign up 3 or more people.
Still Have Some Questions?
Who is the Lab for? Is it just for Executive Directors?
The Lab is absolutely perfect for all leaders of smaller nonprofits:
Executive Director

s

Founders

Senior staff who report to the E.D.

Board chairs

Board committee leaders
Why the focus on smaller nonprofits?
Perhaps one of these situations sounds familiar?
An Executive Director who can't possibly take a vacation – ever – because if she missed a week all the work would literally stop.
A sole staff member that could have oh-so-much more impact if only there was remotely adequate funding.
A board chair who often bickers with the Executive Director and is frustrated that board members don't raise nearly enough money.
Nonprofits are messy. They're hardwired that way.
There's rarely enough money, too many cooks, and an abundance of passion. Messy.
As the leader of a nonprofit – especially a smaller one – this messiness makes you feel exhausted and overwhelmed a lot of the time. You're being pulled in a million directions and sometimes you feel all alone.
Wouldn't it be so nice to have a board with deep pockets? A large staff? A brand everyone has heard of?
Sure. Big nonprofits have some nice advantages. Though many of these challenges can happen at big nonprofits too.
In many ways smaller nonprofits have it tougher.
Why? Because larger, well-funded nonprofits have the capacity to get outside help. They can hire consultants, fundraising experts, have their board get expensive ongoing training, spend for professional development opportunities or expensive donor software.
That's a big advantage.
But at a smaller nonprofit like yours? Not a chance.
It's a big problem. And one we aim to fix.
Is the Lab good for people who haven't started their nonprofit yet?
While our focus is on helping existing small nonprofits thrive, there are certainly members of the Lab who joined so they can get their nonprofits started the right way, right off the bat.
What does the Lab cost?
We get it. Most small nonprofits don't have a budget for professional development. It's very possible this is coming out of your own pocket.
So we know how important it is to keep this as affordable as possible. The Lab should not be a burden.
Since the price may change each time we open the doors to new members, we don't publish the price until the doors are open. That said, we can assure you that the monthly cost of the Lab is less than:
You spend on coffee each month

That gym membership you rarely use

3 movie theatre tickets per month (or 2 in New York City)

Your internet connection
In other words, we offer everyone the "small nonprofit rate".
Will you ever increase the price?
As long as you keep your membership active, you'll be grandfathered into your price. Even when new members come in and pay more, you'll get to keep your lower price.
Do most members pay themselves, or do their orgs pay the membership fee?
It really is a split. Many Lab members do pay for this out of pocket. Many others have their organizations pay for the Lab out of a professional development budget. 
Do you offer annual memberships?
Yes! And we'll give you a bit of a discount if you commit to the Lab for a year!
Can I cancel any time I want?
Yes!
Monthly members pay for the Lab just one month at a time and can cancel any time you want. If you sign up for an annual plan, you can cancel any time during the year with no further payments (though you'll remain a member for the year you already paid for).
Once you cancel your account you will retain access to the Lab until your current monthly or annual subscription period ends. You can, of course, rejoin during any future open registration period at whatever the current price is at that time.
Can I share my membership with someone else in my organization?
The entire goal is to help you build a thriving nonprofit so clearly you need to be able to share some of the material to do that. For example, if there is a template or checklist or something like that and you want to copy it and use it internally with other folks at your organization, that's expected and entirely fine. Our policy is one account = one person. So, while you're welcome to bring people in to watch a video course together, we do ask that you not share your login. Additionally, only you would have access to the Village.
I'm busy! How often is new content released?
Roughly once per week and our goal is to keep it easy and non-stressful to consume.
Time is the most valuable resource we have. So we can understand why you might be wondering if you have enough time to fully participate in the Nonprofit Leadership Lab and get everything you possibly can out of it.
The good news is that once you join, the Lab is available 24/7. So you can learn when it's most convenient for you. If something comes up and you miss a few days or even a couple of weeks, it's not a problem. You just pick up where you left off.
How much time it will take to go through the materials depends on you. Many weeks you should be able to get through the material in 30 minutes or less. That's it. The key is to intentionally schedule some time on your calendar specifically for your personal leadership growth.
And, of course, you'll definitely want to spend time with the community.
We know how busy you are!